10th Annual Lavender Graduation
April 23 @ 3:00 pm

-

5:00 pm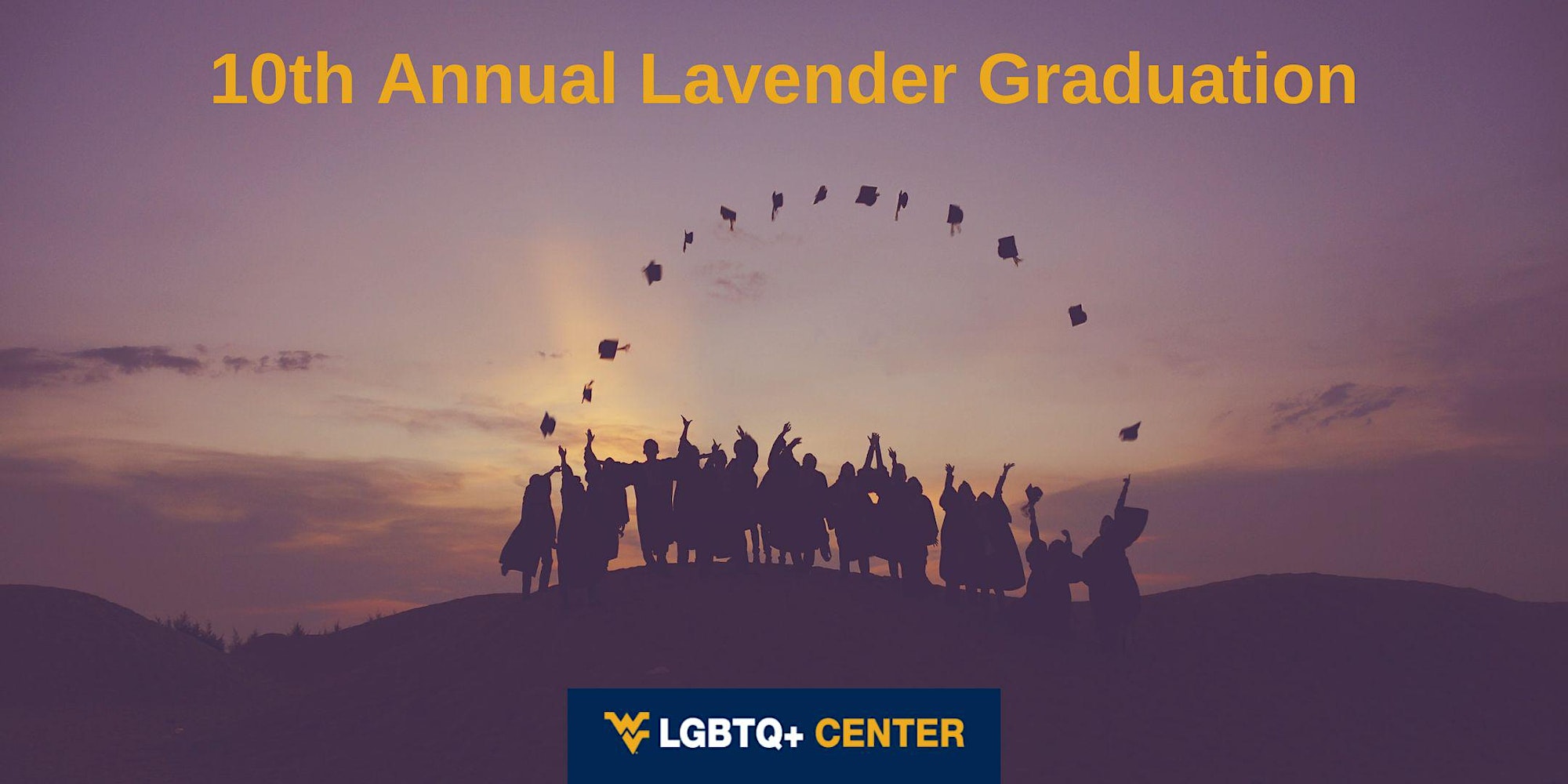 You are cordially invited to attend the WVU LGBTQ+ Center's 10th Annual Lavender Graduation Ceremony on Sunday, April 23, 2023, from 3-5 PM!
The WVU LGBTQ+ Center and the WVU LGBTQ+ Commission invite you to join us in a ceremony honoring the achievements of graduating lesbian, gay, bisexual, transgender, queer and other gender and sexual minorities.
If you are an LGBTQ+ WVU Alumni who never got to participate in Lavender Graduation while you attended WVU, now is your chance to have your graduation celebrated! We would love to see you again and have you join our graduation ceremony.
The 10th Annual Lavender Graduation will be held on Sunday, April 23, 2023, from 3:00 – 5:00 PM, at the Art Museum of West Virginia University, in the Museum Education Center. Light refreshments will follow the ceremony.
Participating graduates and alumni – Please select "Graduating Student or Alumni" as your ticket option, and select "YES" for "Participating Graduate or Alumni?"
All other guests – please select "Guest – Attending Only" as your ticket option.
Inquiries? Contact us at [email protected]