Clarksburg Music Fest! Puddle Of Mudd, Trapt, Saving Abel, Tantric, More
May 27 @ 12:00 pm

-

11:00 pm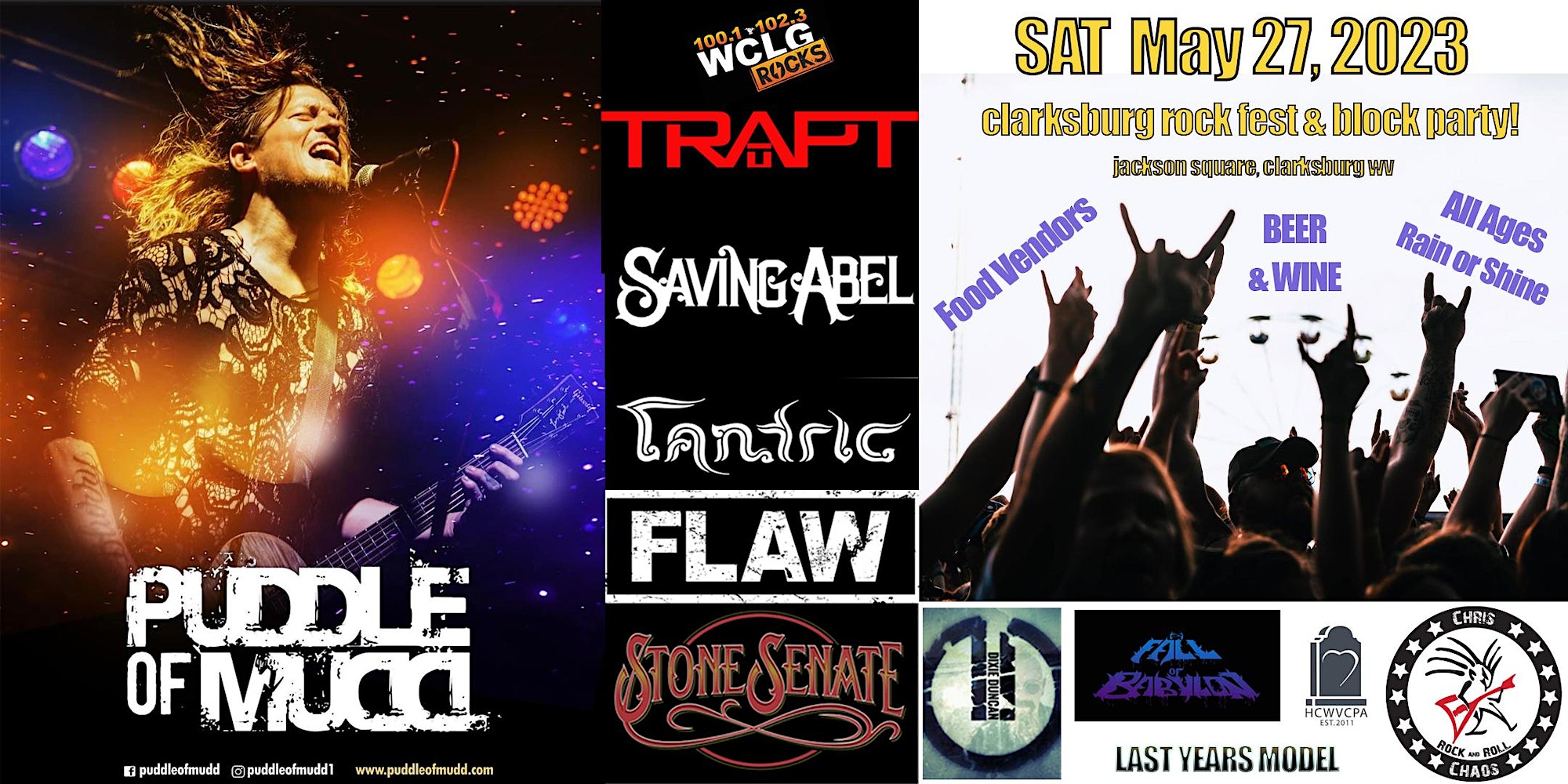 ALL AGES! Kids under 10 FREE. Music, Crafts, Food, Vendors, Beer & Wine for 21+. National, Regional & Local Musicians. Free Parking.
Clarksburg Music Fest & Block Party. General Admission, AFTER 5 & All Day & Night Tickets start at $40 & $65 for a full day of Music & Fun. Kids under 10 are FREE, WITH a paid Adult ticket. (Doors open at 12 noon with a Memorial Day Tribute beginning at 12:15. )
FREE & Paid Parking Available. Standing Room Only. Some G/A is covered. Limited Tables and Tickets.
First come, first serve, no reserves or holds. Rain or Shine. No Refunds, No Exchanges, No Holds, No Re-entry 21+ for Beer & Wine.
Scheduled to appear: Puddle Of Mudd, Trapt, Saving Abel, Tantric, Flaw, Stone Senate, Dixie Duncan, Last Years Models, Fall Of Babylon.
Limited VIP Acoustic Performance and SAVING ABEL Meet & Greet's also available.
Bartenders, Stage Hands, Runners, Loaders, Ticket Takers and security day jobs available. Vendor/ Sponsor Inquiries: [email protected]

PUDDLE OF MUDD BIO:
Formed in 1991, multi-platinum-selling rock band, Puddle of Mudd has sold over seven million albums
worldwide and has had a string of chart-topping hits, including "Blurry," "She Hates Me," "Psycho,"
"Famous," "Drift and Die," and "Control."
Wes Scantlin has provided Puddle of Mudd with lead vocals and rhythm guitar since the band's
inception. The origins of the band's name came from the Missouri River flooding, damaging the band's
rehearsal space in Kansas City, Missouri.
Shortly after being discovered and signed by Limp Bizkit's Fred Durst, Puddle of Mudd released their
major-label debut album, Come Clean, on August 28, 2001. Come Clean spawned the singles "Blurry,"
"Control," "Drift & Die" and "She Hates Me." These hits propelled Puddle of Mudd to reach the
number 5 slot on the Billboard Hot 100 chart. This success led to the band venturing out on a full-scale
European and American tour, hitting the road with Linkin Park, Stone Temple Pilots, and Staind. Come
Clean reached triple platinum status in January of 2003.
The subsequent album, Life on Display, was released in 2003 and reached gold status. Puddle of Mudd
went on to release Famous in 2007. In 2009, the band released Vol. 4: Songs in the Key of Love and
Hate. In 2011, they released an album of cover songs, entitled Re:(disc)overed.
Puddle of Mudd released their latest album, Welcome To Galvania, in September 2019 via Pavement
Entertainment. The album was produced by Cameron Webb (Alkaline Trio, Disturbed, Motorhead).
Welcome To Galvania marks the band's sixth studio album and first full-length album of new material
since their 2009 release, Volume 4: Songs in the Key of Love and Hate.
"Uh Oh", the first single off of Welcome To Galvania, reached the number 9 position on the Billboard
Mainstream Rock Chart. The song takes a look at Scantlin's misadventures through a fun, humorous
lens. Scantlin says, "Sometimes, you run into the wrong crowd. It sucks. But from negativity, you can
always bring positivity, optimism, hope and joy."
Bringing music to people from all walks of life has served as a major catalyst in helping Scantlin
overcome his past struggles with addiction. Welcome to Galvania shows how Scantlin has been
embracing this next chapter of his life with sobriety.
"Once a songwriter, always a songwriter," says Scantlin. "You can never put down the instruments.
You have to focus on the creation of amazing music. You might be able to touch people's souls and
possibly even save them from disaster. You can enlighten them and bring more love to their lives. This
is just the beginning. I have a lot more rock 'n' roll in me to share with the world."
Puddle of Mudd is excited to head back into the studio in early 2022 to start working on their next full-length album. After speaking with Promoter/ DJ/ Program Director- Chris Chaos in Jan 2023- Wesley says "The new songs are coming through"… are you ready Clarksburg!?!
TRAPT BIO:
Trapt is an American rock band hailing from Los Gatos, California. Since its formation in
1997, Trapt has released six studio albums, one live album, one compilation album, three EPs
and thirteen singles. This includes number one hits, a platinum album, and placements in
movies and video games. Trapt has also traveled the world with some of the best known rock
bands of today and of all-time, while managing to sell more than 2.4 million albums.
The members of Trapt met in high school in the mid-'90s and shortly thereafter developed an act
with Chris Taylor Brown on vocals, Simon Ormandy on guitar, Peter Charell on bass, and David
Stege on drums. The band's first few rehearsals were in Ormandy's guesthouse, which had a
party-like atmosphere with its loft overlooking the living room. They began playing at local
venues in 1997 before any members had graduated high school. The band received a great
response and a positive buzz soon started to grow. In 1998, still before graduation, they were
already opening for up-and-coming fellow acts like Papa Roach.
Amalgamation was the debut independent release by Trapt, released in June 1999 and sold only
in the Los Gatos, California area. The album was considered a local success, even though this
album sports a drastically different sound compared to later releases. In 2000, Trapt followed-up
with an EP entitled The Glimpse.
With these two releases and vigorous touring, Trapt caught the attention of major labels. In 2001,
the band proceeded to sign with Warner Bros. Records and started recording their debut album..
On November 5, 2002, the band released their self-titled album, Trapt, which produced a total of
three singles. In 2002, Trapt's debut single "Headstrong" reached No. 1 on both the Modern
Rock Tracks and Hot Mainstream Rock Tracks charts, as well as No. 16 on the Billboard Hot
100. "Headstrong" also won the 2003 Billboard Music Award for Modern Rock Track of the
Year and Rock Track of the Year, in addition to the Larry Award for Guilty Pleasure Award.
Since then, "Headstrong" has been certified Platinum and was rated the No. 1 Alternative Song
and No. 8 Rock Song of the Decade (2000s) by Billboard.
The second single from the album, "Still Frame," also managed to achieve No. 1 spot on the US
Mainstream Rock chart and No. 3 on the Modern Rock Tracks chart. The third single, "Echo"
peaked at No. 10 on the Modern Rock Tracks chart. The Trapt album was certified Platinum by
the RIAA, selling over 1.8 million copies to date. "New Beginning," was also featured in the film
Dragon Ball Z: The Return of Cooler.
Before releasing their next full-length album, the band released a self-titled three-track EP,
released March 30, 2004, that included live versions of the "Made of Glass" and "Echo" tracks
from their debut album, as well as a previously unreleased non-LP track, "Promise".
Their second full length album, Someone in Control, was released September 13, 2005. It
produced three singles for the band: "Stand Up," "Waiting," and "Disconnected (Out of Touch)."
"Stand Up" peaked at No. 3 on the US Mainstream Rock chart. In support of this album, Trapt
toured with Thousand Foot Krutch, Silvertide, Chevelle, Three Days Grace, Nickelback, and
others.
Their live album titled Trapt Live!, was released September 18, 2007. The album featured two
new studio songs ("Stay Alive" and "Everything to Lose") as well as live versions of nine songs
from their earlier records.
On June 10, 2008, Trapt released "Who's Going Home with You Tonight?" as a single. They also
recorded a music video for the song. On July 1, 2008 "Who's Going Home with You Tonight?"
was released as part of the weekly downloadable content for the Rock Band game series.
Only Through the Pain was released on August 5, 2008. Trapt toured in support of the album by
opening for Hinder on the Jägermeister Music Tour with Rev Theory as well as part of Mötley
Crüe's Crüe Fest along with Buckcherry, Papa Roach and Sixx:A.M.. In March 2009, Trapt
started the Contagious Tour, also featuring Red, Halestorm, Inept and Since October at several
shows. "Contagious" was the album's second and last single, and was also available as a free
playable track in the iPhone and iPod Touch game Tap Tap Revenge 2.
No Apologies was released on October 12, 2010. A year later, Cleopatra Records and Trapt
released a compilation album called Headstrong. It featured re-recorded versions of songs, demo
tracks, remixes, and acoustic versions of "Headstrong" and "Echo."
Trapt's latest album Reborn was released independently in January 2013. Reborn peaked at No.
44 on the Billboard 200 and No. 1 on Top Hard Rock Albums. From Reborn, "Bring It"
climbed into the Top 20 of the Mainstream Rock chart and was used by ESPN as its promo
song for Nascar Series. "Love Hate Relationship" was also released as a single and peaked at
No. 29 on Mainstream Rock chart.
Trapt will be beginning the Self-Titled Tour in June of 2014, playing tracks off of their
major-label debut album Trapt, as well as many fan favorites. Get Trapt music and tour
updates at trapt.com.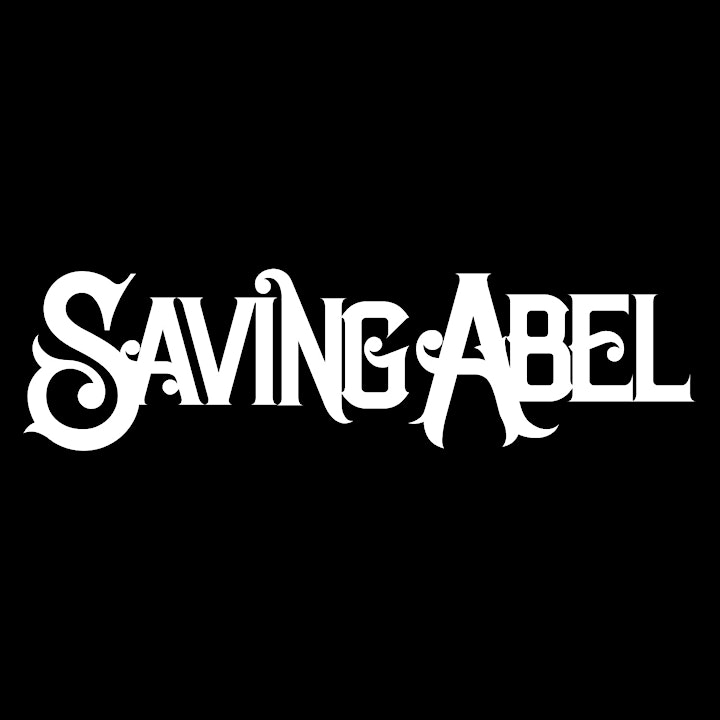 SAVING ABEL BIO:
Founded in 2005 by vocalist Jared Weeks and guitarist Jason Null, SAVING ABEL is a southern rock band with catchy hooks and heavy riffs. The Mississippi quintet broke onto the scene with their first single, "Addicted" from 2008's self-titled Saving Abel, which climbed its way through the mainstream rock charts to the Billboard Hot 100 and Top 40. the group's debut charted on Billboard's Top 50 and became RIAA certified platinum, as well as delivering two more #1 singles in "18 days" and "Drowning (Face Down)."
SAVING ABEL's sophomore album, Miss America, followed similar suit, debuting in the top 25 albums and producing similar charting singles with "Stupid Girl (Only in Hollywood)" and "The Sex is Good." After five Top 10 Billboard charting singles, SAVING ABEL went back into the studio for their third record, Bringing Down The Giant, which saw the title track breaking top 10 on multiple charts.
After non-stop touring and writing, Weeks made the decision to step back for a much-needed break and to pursue a solo career. SAVING ABEL continued touring with singer Scotty Austin filling Weeks' shoes.
SAVING ABEL has received multiple awards from MTV, VH1, Fuse, BMG and Music Choice. "Addicted" won most played song of the year and has hit over 105 million streams on Spotify and over 200 million as a band. Their tours have included some of the top grossing tours of all time with bands such as Nickelback, Papa Roach, Shinedown and Sevendust.
SAVING ABEL online:
Jared Weeks – Vocals
Jason Null – Guitar
Scott Bartlett – Guitar
Scott Wilson – Bass
Dave Matthews – Drums
SAVING ABEL online:
www.savingabel.com/
www.facebook.com/savingabel/
www.instagram.com/Thesavingabel/
www.youtube.com/user/SavingAbel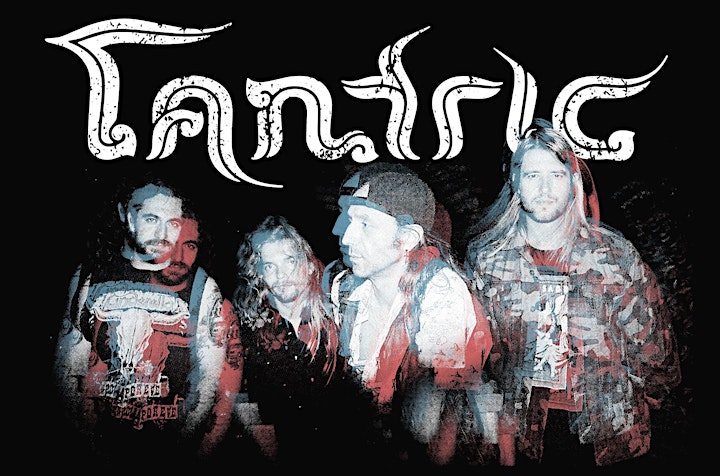 TANTRIC BIO:
Tantric is an American rock band from Louisville, KY founded in '99 by Hugo Ferriera. Tantric is often categorized as post-grunge and known for its emphasis on acoustic guitar, distorted electric guitar and multi-layered vocal harmonies.
Altogether, Tantric has released seven studio albums and one EP Tantric (2001), After We Go (2004), The End Begins (2008), Broken Down…Live in the Poconos (2008), Mind Control (2009), 7 Channels (2013) and Blue Room Archives (2014). Their 7th studio album "MERCURY RETROGRADE" was released on 10/5/18.
Tantric's line-up consists of founder, Hugo Ferriera (Vox/Acoustic Guitar), Jaron Gulino (Vox, Bass), Sebastian LaBar (Lead Guitar, Vox) and Ian Corabi (Drums).
Additonal information about Tantric can be found on their website at https://tantricofficial.com.
Follow Tantric on social media.
Facebook: https://www.facebook.com/Tantric/
Twitter: https://twitter.com/tantric_theband
Instagram: https://www.instagram.com/officialtantric/
YouTube: https://www.youtube.com/user/TantricBand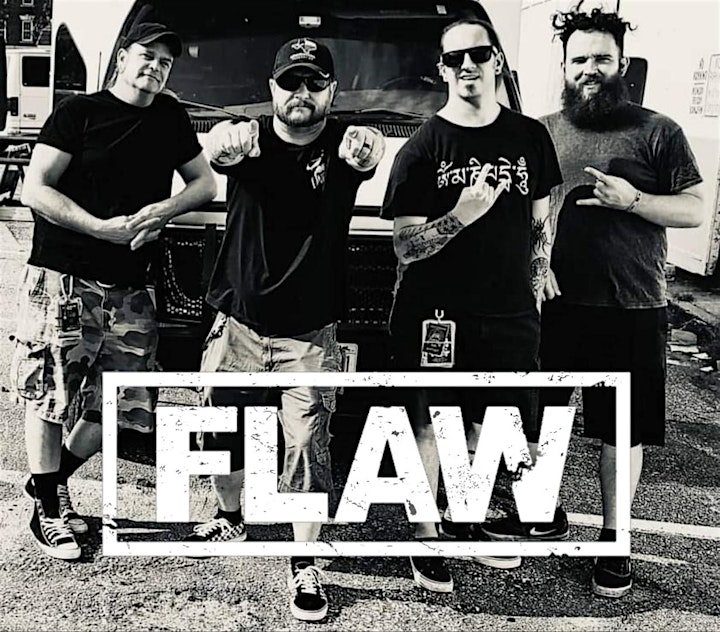 FLAW BIO:
Ask anyone who has ever been in a band, and they'll tell you. Being in a band is hard. Making it work for 20 years? That is really, really hard.
That has certainly been the case for the once Louisville, KY-based metal band FLAW. The band has seen multiple line-up changes over the years, however the core of Chris Volz's vocals has remained as the creative driving force and is poised to re-emerge on the strength of their finest set of recordings to date. The band has signed a deal with Pavement Entertainment, and they released Divided We Fall on August 19, 2016. FLAW's most recent heavy hitting album, Vol IV: Because Of The Brave, was released July 19, 2019.
FLAW's story began with the independent release of home-grown albums American Arrogance (1996), Flaw (1998) and Drama (2000). It was the songs on these recordings that garnered the attention of Universal Republic Records, who signed the band and released the break-through album Through The Eyes in 2001. The offering topped the Billboard "Heatseekers" chart, largely fueled by the singles "Payback" and "Whole." The band then followed-up with an album entitled Endangered Species via Republic in 2004, but soon thereafter the band went through personnel changes and ended their relationship with the label. Volz stayed creative, releasing a critically acclaimed solo record, and also touring aggressively with the band Five.Bolt.Main. The band's tumultuous relationship with themselves, and their label, were reflected in their songs. It was the life and energy captured in these songs that propelled the band forward. It was always FLAW fans' connection to their songs that carried the band on. "We would not be where we are today without our hardcore fans," says Volz. "The Flaw Family is the backbone of everything we do, and we cannot wait to get out and tour in support of this new record".
FLAW is a band that is re-emerging on the strength of renewed focus and energy, and that energy is captured on the lead single from "Divided We Fall", a song called "Live and Breathe" that is a vessel of raw human experience and emotion. Just days before the release of FLAW's most recent album VOL IV: Because Of The Brave, FLAW filmed on the Stephen Colbert Show in NYC, in a skit video supporting their first single "Conquer This Climb." FLAW can accomplish great things, and their fans are poised and ready to answer the call. In 2019 alone, FLAW was on tour for a majority of the year, all over the United States, to include performances at Metal In the Mountains, Blue Ridge Rock Festival, and headlined Vet-Traxx Festival 2019.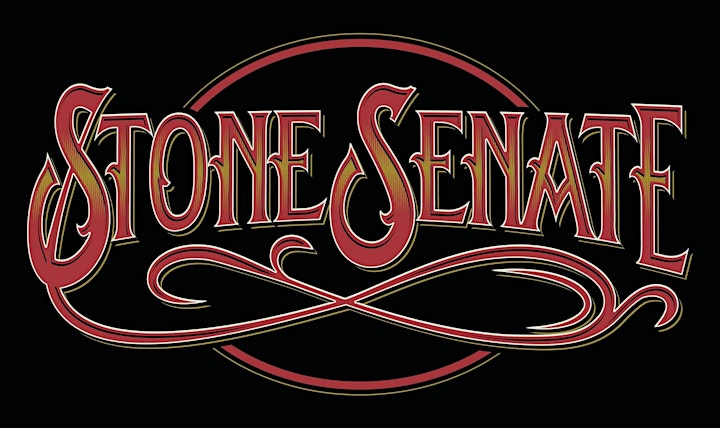 STONE SENATE BIO:
-600 SHOWS AND COUNTING IN THE US
– TOURED WITH BULLETBOYS, TANTRIC, ULI JOHN ROTH, & DAVISSON BROTHERS BAND
– FLAGSHIP ARTIST FOR ROLLIN' THE DICE RECORDS
– NEW ALBUM "BETWEEN THE DARK AND THE LIGHT" OUT EARLY 2023
– MAJOR ENDORSEMENTS WITH BULLET CABLE, CARL MARTIN, DEVIL CAT AMPLIFIERS, PEAVEY ELECTRONICS, LOSERS BARS (NASHVILLE, LAS VEGAS, SAN PEDRO BELIZE), KICKIN IT COOLERS, CMG GUITARS, BREEDLOVE GUITARS, AND AUDIO MEDIA RESEARCH
STONE SENATE has been called "a heavier version of Lynyrd Skynyrd, crossed with the Allman Brothers Band". While being mentioned in such heady company is flattering, it is important to `note the Stone Senate is most definitely not a retro act. They are taking what came naturally from their collective influences a step further and making a name for themselves in the world of modern country rock. With over 600 shows in the US over the last few years, their touring prowess has garnered them a solid fan base of country and rock n roll lovers.
STONE SENATE has toured with Bulletboys, Uli John Roth, Davisson Brothers Band, and Tantric. And provided direct support for bands such as Styx, Collective Soul, Jackyl, Cowboy Mouth, Saliva, Little Texas, Kenny Wayne Shepherd, Quiet Riot, Asleep at the Wheel, Lit, Alien Ant Farm, Tom Kiefer Band, Billy Gibbons and the BFG's, Tim Montana, Uncle Kracker, Rehab, David Allen Coe, Whitford- St. Holmes, David Lee Murphy, Andy Ross, Mike Zito, John Micheal Montgomery, Eddie Montgomery, and Confederate Railroad; to name a few.
The Band is fronted by vocalist/ guitarist Clint Woolsey's smoldering, soulful vocals, and unmistakable stage presence. Meanwhile, stage left and stage right are burning down with dual lead guitars/ vocals of James Beau Edwards, and Brother Ted Hennington. Add to the that the bonded rhythm section of Kieran Cronley on bass, and David " DZ" Zettler on drums/ vocals, and you have caught lightning in a bottle.
www.STONESENATE.com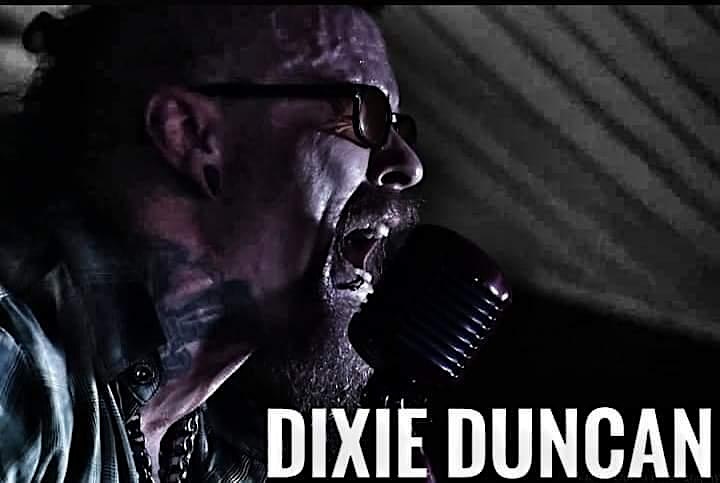 DIXIE DUNCAN BIO:
Experimental composer John Cage once said, "it is useless to play lullabies for those who cannot sleep." Summing up Dixie Duncan's music in words is just as useless. The shadow of a thing rarely represents the form of the thing itself. It is less reflection, but a distortion made by the lens of the sun. Similarly, Dixie distorts his own experience of the world. He is the lens. The music is a shadow which he warps by manipulating whatever instrument he's holding at the time: a guitar, a set of drums, a trumpet, peering down into the throat of a saxophone, the earth hum of a bass. Sometimes, he reinvents the instrument. The guitar, for example, might have to perform the work of a drum, like a dream in which the laws of physics cease to apply.
His first album, LSD (acronym for Lost in the Shadow of a Dream) is "about staying beneath the dream in order to keep it. If it becomes reality, I might stop chasing it," he says. He isn't playing lullabies for those who cannot sleep. The concept of the album is just the inverse. The album is a map to the uncharted and intangible terrain of a lucid dream. Don't wake up; this isn't sleep.
But don't let that fool you. Dixie isn't just dreaming. Since 2005, Dixie has played over 300 shows a year–except in 2007, when he he only made it to 294–and chimes in, "I was slacking." He has been ranked the #1 bassist (2005) and #1 acoustic guitarist (2007) worldwide by Emergenza. He has been voted best instrumentalist by Atlanta's Creative Loafing five times.
Having played with Tenitilfour, Echovalve, Eye Empire, The Dreaded Marco, We The Fierce, and several other acts, Dixie has been playing and touring to promote LSD, as well as his acoustic project, "Kingdom of Nothing" (which includes vocals, lyrics, and several guest artists), his blues rock band, The Tragedy Strategy, and performing almost every night, writing/recording new songs, and releasing the occasional music video.
Lift your heads from your pillows. Hear the music…
LAST YEARS MODEL BIO:
Last Year's Model is a Hearland Alternative Rock Group from West Virginia driven by storytelling and anthemic music. LYM is a Mid Atlantic regional act performing up and down the East Coast. Blending styles of 80's new wave and 90s alt rock, Last Year's Model has been entertaining crowds for two decades.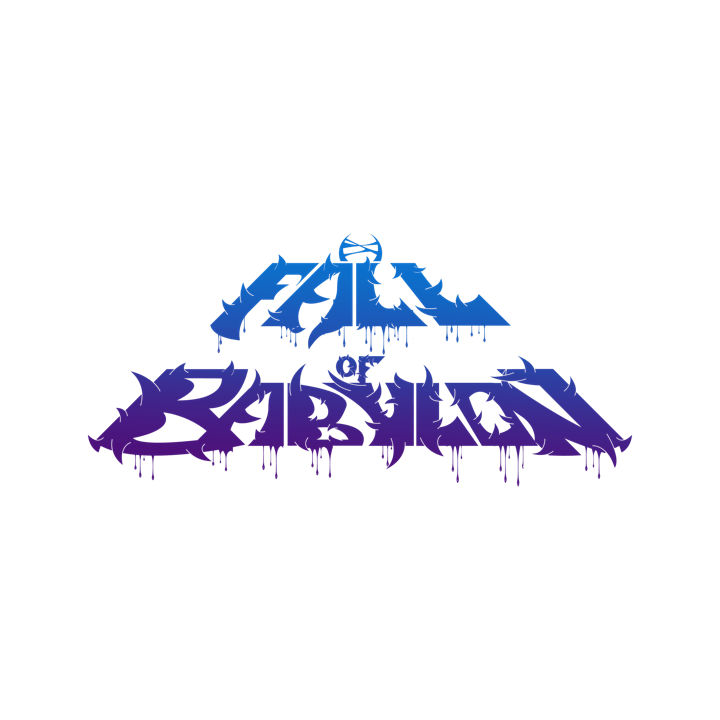 FALL OF BABYLON:
FALL OF BABYLON is a death metal band from Pittsburgh, Pennsylvania. They released their debut album "War on the Existent" on January 13, 2023. Now streaming everywhere.
FOB is made up of Guitarist Tad Logero, Vocals Logan Cussen, and Bassist Evan Weston.
Related Events