Comedy Night at The Lost Anchor featuring Jeff Blanchard & Chris Ables
January 28 @ 8:00 pm

-

11:30 pm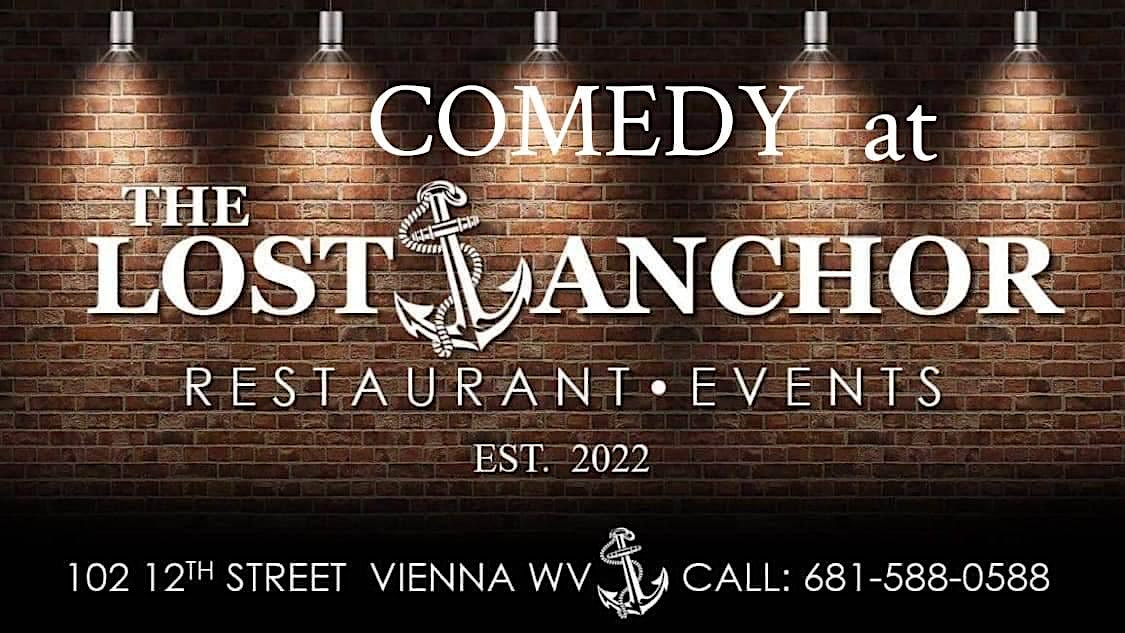 Comedy comes to The Lost Anchor in Vienna, WV. National Comedian, Jeff Blanchard will Headline the night also Chris Ables, from LevyLand.
Jeff Blanchard – A seasoned stand-up comedian with 25 years of experience, Jeff has headlined clubs and colleges all over the country. Paul Mooney said "He reminds me of a young Sam Kinison; He has the same crazy genius onstage" and Del Close said "You are a closer like John ." His show has been called dynamic, opinionated, and irascible. Jeff has been called "one the funniest men in Cleveland", "an opinionated slob', and "a pure entertainer."
So until he finds out that he is the lost heir to the throne of a small European country, Jeff will continue to hit stages across the country. No matter what the make up of the audience; young, old, black or white, people respond every time Jeff is on stage. Whether they laugh, cheer or applaud, they like the way Jeff thinks.
Chris Ables – Hailing from Adrian, MI. Chris has been touring the Northeastern United States for many years. John Mike Nichols said, "His mouth is like a Rumba stuck in a corner! He doesn't know when to stop!" The Reverend Bob Levy once said, "Chris has always been an overachiever, seriously, have you seen his Fiancé?" A member of the cast of LevyLand, and most recently the host of his own streaming show Rewind-Ables. Just sit back and enjoy the night and pray, just pray he doesn't pick you out of the audience.
Cody Hively – Host – A Parkersburg, WV based comedian, having performed in New York City and Los Angeles, CA. Chris Ables, when asked about Cody being funny, said, "I hope so."