Drive-By Truckers and more on Mountain Stage
May 14 @ 7:00 pm

-

9:30 pm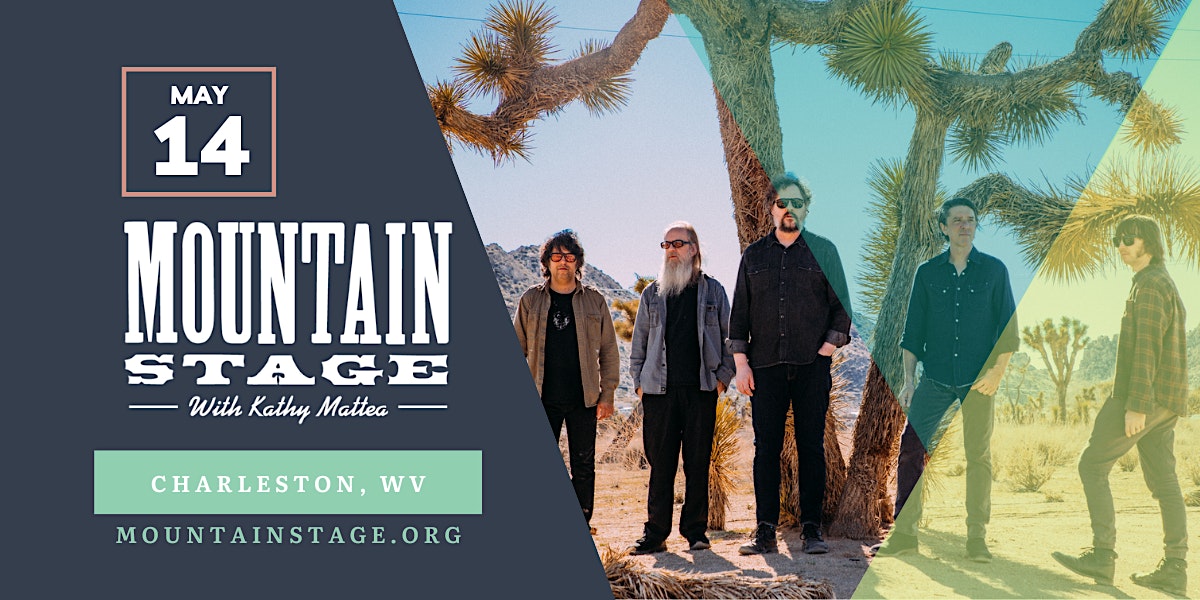 Be a part of the live audience as Mountain Stage records a fresh episode for NPR Music!
This episode of Mountain Stage features Drive-By Truckers, Charles Wesley Godwin, Tomberlin, Eilen Jewell, Jake Blout & Nic Graceiss, and more with host Kathy Mattea.
Mountain Stage is a live music radio show, recorded and produced by West Virginia Public Broadcasting and distributed on over 290 NPR stations nationwide. The show typically features 5 acts, with performances from seasoned legends and emerging stars in genres ranging from folk, blues, and country; to indie rock, synth pop, world music, alternative, and beyond.
Ticket Info
All tickets to this show are e-tickets and will be emailed to you upon purchase. Open up the pdf and the QR code on your ticket will be scanned at the door. This event will also be offered as a live stream.
Watch the Livestream!
Mountain Stage livestreams are free, however there are some incredible folks out there who'd like to show their support through a donation-based, pay-what-you-want" ticket" for the livestream. This is a donation-based "ticket" to show some love for the program and is not a ticket to the live event.
You'll be able to catch the show from the comfort of your home (or wherever you wish) Sunday, May 14,  at 7 PM ET at mountainstage.org.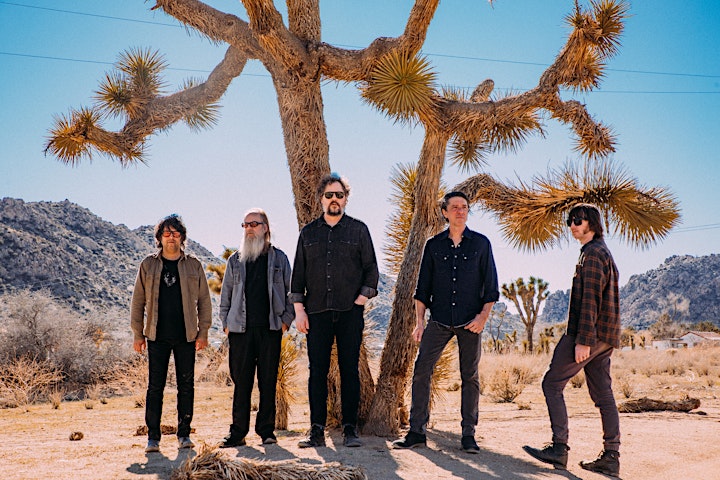 On the title track to Welcome 2 Club XIII, Drive-By Truckers pay homage to the Muscle Shoals honky-tonk where founding members Patterson Hood and Mike Cooley got their start: a concrete-floored dive lit like a disco, with the nightly promise of penny beer and truly dubious cover bands. "There were no cool bars in town and Club XIII was the best we had—but it wasn't all that good, and our band wasn't particularly liked there," says Hood, referring to the vocalist/guitarists' former band Adam's House Cat. "From time to time the owner would throw us a Wednesday night or let us open for a hair-metal band we were a terrible fit for, andeveryone would hang out outside until we were done playing. It wasn't very funny at the time, but it's funny to us now." The 14th studio album from Drive-By Truckers—whose lineup also includes keyboardist/guitarist Jay Gonzalez, bassist Matt Patton, and drummer Brad Morgan—Welcome 2 Club XIII looks back on their formative years with both deadpan pragmatism and profound tenderness, instilling each song with the kind of lived-in detail that invites bittersweet reminiscence of your own misspent youth.
Produced by longtime Drive-By Truckers collaborator David Barbe and mainly recorded at his studio in Athens, Georgia, Welcome 2 Club XIII took shape over the course of three frenetic days in summer 2021—a doubly extraordinary feat considering that the band had no prior intentions of making a new album. "We had some shows coming up and decided to get together and practice, since we hadn't even seen each other in a year and a half because of the pandemic," Hood recalls. "We started demoing song ideas, and pretty soon we realized we had a whole record. It was all sort of magical." Featuring background vocals from the likes of Margo Price, R.E.M.'s Mike Mills, and Mississippi-bred singer/songwriter Schaefer Llana, Welcome 2 Club XIII was recorded live with most songs cut in one or two takes, fully harnessing the band's freewheeling energy. "For us it's always about just getting together and having fun, but this time there was the added feeling of being set free after a long time of wondering if we'd ever get to do this again," notes Cooley.
Arriving as the band enters its 26th year, Welcome 2 Club XIII marks a sharp departure from the trenchant commentary of The Unraveling and The New OK (both released in 2020). "All our records are political to some extent, but after making three overtly political records in a row we wanted to do something much more personal," says Hood.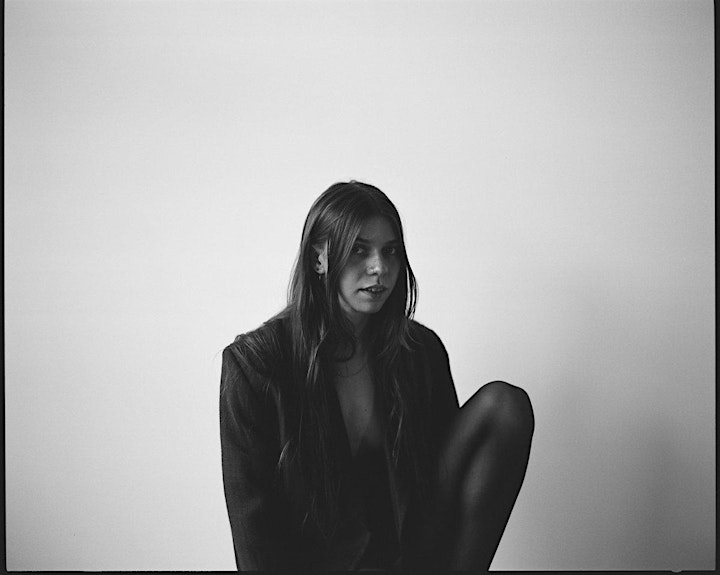 Tomberlin is Sarah Beth Tomberlin, a pastor's kid born in Florida, raised in rural Illinois. She wrote the majority of her debut while living at home. For a while after leaving home and church, she lived in Louisville, Kentucky. She worked a day job and kept writing songs. She posted some of these songs to Bandcamp, which led to her signing a record deal with Saddle Creek, and her debut album, At Weddings. It all happened fast: Less than a year after her first live show, she performed on Jimmy Kimmel and she ended up moving to L.A. which is where she wrote Projections (2020), her EP followup to At Weddings, though she recorded it in Philadelphia.
During the pandemic, Sarah Beth was all over the place, physically and mentally. Louisville. Los Angeles. Back home in Illinois for a bit. Brooklyn, where she's now settled, she says. Brooklyn is also where the album was recorded, at Figure 8 studios over the course of two weeks, with producer and engineer Phil Weinrobe (who played a variety of instruments on the collection), and later mastered by Josh Bonati, also in Brooklyn.
Her process of creating songs can feel like a conversation she's having with herself: Often, she says, she will open a notebook to jot down a line or phrase only to find a whole song in her mouth, gleaming and intact like a triggered memory. Later she'll decide what it means—or not. "Questions last forever," she says. "A lot longer than answers do."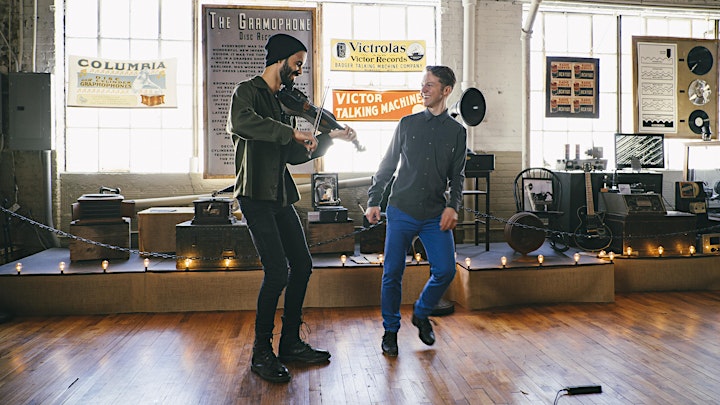 Jake Blount is an award-winning banjoist, fiddler, singer and ethnomusicologist. He is the 2020 recipient of the Steve Martin Banjo Prize, and a two-time winner and many-time finalist at Clifftop. Blount specializes in the music of Black communities in the southeastern United States, and in the regional style of the Finger Lakes, and foregrounds the experiences of queer people and people of color in his work. His first full-length solo album, Spider Tales (Free Dirt Records & Service Co.) debuted at #2 on the Billboard Bluegrass Chart, received positive coverage from NPR, Rolling Stone, and Billboard among others, and earned five out of five stars as The Guardian's Folk Album of the Month.
One of Dance Magazine's "25 to Watch," Nic Gareiss is swiftly becoming recognized as a singular voice in traditional dance. Informed by 25 years of ethnographic study and performance of many world dance practices, Gareiss' work draws from percussive dance traditions to weave together a technique facilitating his love of improvisation and traditional clog and step dance footwork vocabulary. He has concertized in sixteen countries with many of the luminaries of traditional music, including Alasdair Fraser, Bruce Molsky, and the Chieftains. He has performed at London's Barbican Centre, the Irish National Concert Hall, the Munich Philharmonic, and the Kennedy Center.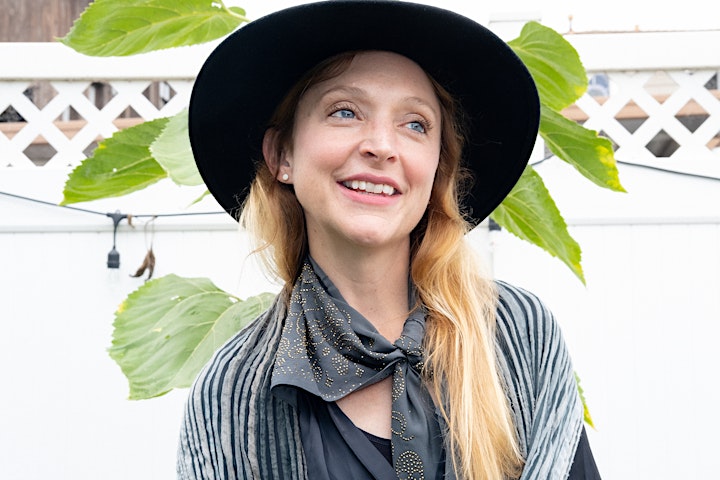 Hailed by American Songwriter as "one of America's most intriguing, creative, and idiosyncratic voices," Eilen Jewell rises from the ashes on her captivating new album, Get Behind The Wheel, picking up the pieces of her shattered world and finding new purpose and meaning after watching her marriage, her band, and what felt like her entire career fall apart in a series of spectacular, heartbreaking implosions. Co-produced by multi-instrumental wizard Will Kimbrough (Todd Snider, Hayes Carll), the collection pushes the acclaimed singer and songwriter's trademark blend of vintage roots-noir into more psychedelic territory, with spacious, cinematic arrangements complementing her revelatory explorations of grief, loss, resilience, and redemption.
An Idaho native, Jewell built her career the old fashioned way, touring relentlessly with the kind of undeniable live show that converts the uninitiated into instant acolytes. Over the course of nine albums, she's crisscrossed the globe countless times and shared bills with the likes of Lucinda Williams, Loretta Lynn, Mavis Staples, Wanda Jackson, George Jones, and Emmylou Harris. Rolling Stone lauded Jewell's "clever writing," while NPR declared that she has a "sweet and clear voice with a killer instinct lurking beneath the shiny surface," and The Washington Post mused that "if Neko Case, Madeleine Peyroux and Billie Holiday had a baby girl who grew up to front a rockabilly band, she'd probably sound a lot like Eilen Jewell."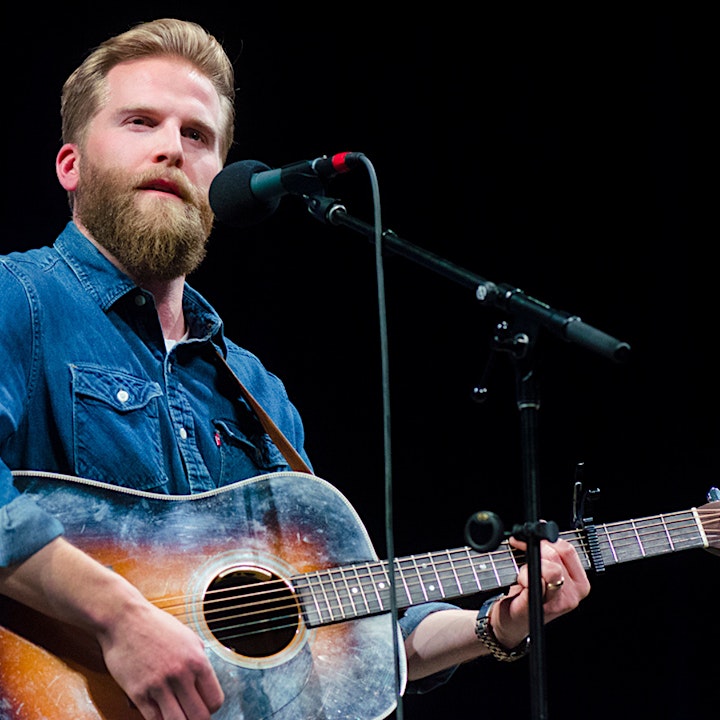 A native of West Virginia, Charles Wesley Godwin makes cinematic country-folk that's as gorgeous and ruggedly raw as his homeland. It's Appalachian Americana, rooted in Godwin's sharp songwriting and backwoods baritone. With 2021's How the Mighty Fall, he trades the autobiographical lyrics that filled Seneca — his acclaimed debut, released in 2019 and celebrated by everyone from Rolling Stone to NPR's Mountain Stage — for a collection of character-driven songs about mortality, hope, and regret, putting an intimate spin on the universal concerns we all share.
"I started a family around the time Seneca came out," he remembers. "After my son was born, I remember sitting in the hospital, thinking about how that very experience would eventually become one of those life moments that flash before my eyes when I'm old. I realized that time is passing, and my time will pass, too. Becoming a father made it all sink in."
Those realizations quickly found their way into his writing. If Seneca painted the picture of a southern son in the middle of American coal country, then How the Mighty Fall — produced once again by Al Torrence — zooms out to focus on wider themes of time, transience, and the choices we make. Songs like "Strong" "Bones" and "Blood Feud" are roadhouse roots-rockers, driven forward by fiery fiddle, lap steel and plenty of electric guitar. Godwin does most of his painting with more subtle shades, though, often waiting until How the Mighty Fall'ssofter moments to make his biggest impact. On "Cranes of Potter," he delivers a murder ballad with finger-plucked acoustic guitar and elegiac melodies, unspooling the narrative with a storyteller's restraint. Meanwhile, "Temporary Town" finds him returning to West Virginia after spending five years in the midwest, celebrating his homecoming not with barely-contained enthusiasm, but with measured excitement, light percussion, and a steadily-building arrangement.
Related Events