Hot Tuna and more on Mountain Stage
October 1 @ 7:00 pm

-

10:00 pm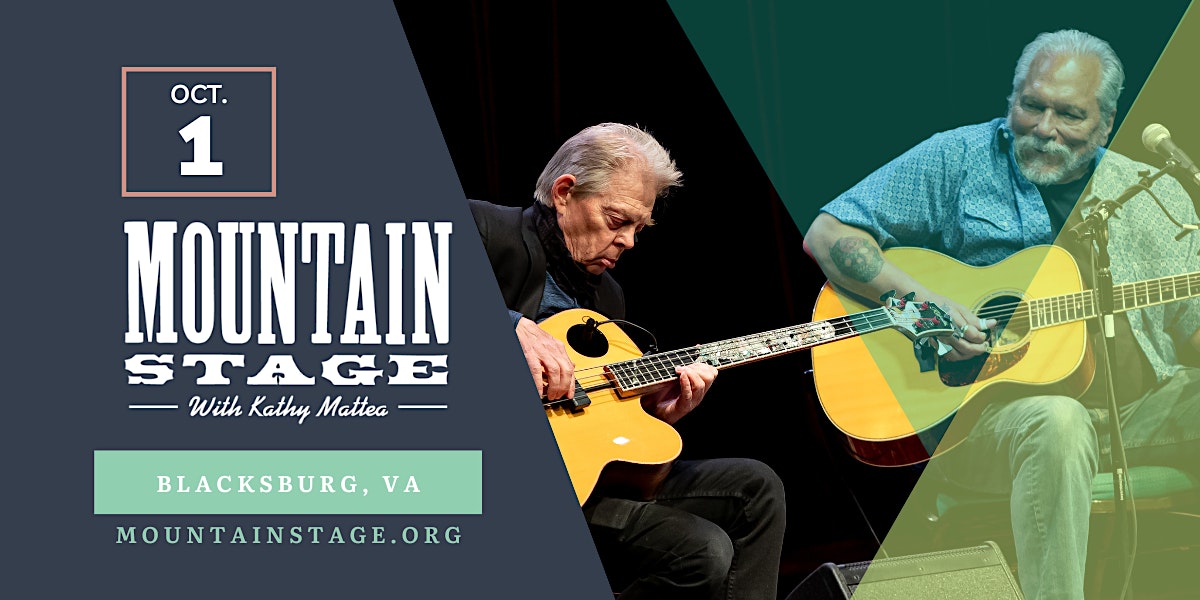 Be a part of the live audience as Mountain Stage records a fresh episode for NPR Music in Blacksburg, VA!
The Moss Arts Center presents Mountain Stage in Blacksburg, VA!
This episode of Mountain Stage is hosted by Kathy Mattea and features Hot Tuna, with more artists to be announced.
Mountain Stage is a live music radio show recorded and produced by West Virginia Public Broadcasting and distributed nationwide on over 280 NPR stations. The show typically features 5 acts, with performances from seasoned legends and emerging stars in genres ranging from folk, blues, and country; to indie rock, synth pop, world music, alternative, and beyond.
Tickets:
$25-$55
10 students with ID and youth 18 and under(15%-25% subscription discounts available)
INDIVIDUAL TICKET SALES BEGIN: Thursday, August 3, 2023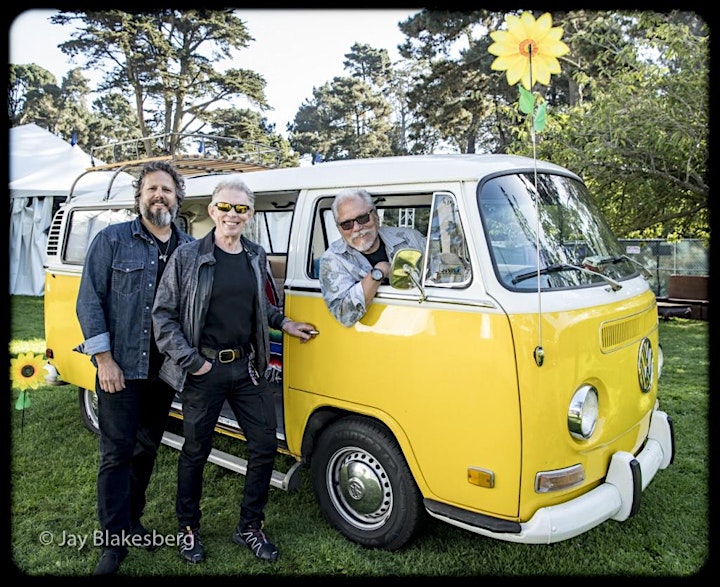 Around 1958 Jack and I played our first gig in Charlotte Harbour's basement in Washington, DC. I was the singer and played rhythm guitar and Jack played lead. I was 17 and Jack was 14…always ahead of his time. I cannot tell you exactly what songs we played, but for sure there were Buddy Holly songs, Conway Twitty songs, Jimmy Clanton songs; Just a dream, all our plans and schemes. Who knew at that time what our musical dreams would become. Beyond our wildest dreams, I can tell you that. Sixty-five (count 'em …65!) years of making music with my best friend.
To say that everything has changed would be an understatement. Throwing your instrument in the back of your ride and piling in with your bandmates is legend for every traveling musician. Since then, collectively we've probably played around 15,000 gigs. We're not done counting yet. That said, it's time to stop thinking of living as it was… indeed, into the future we must cross.
It has been said that the music Jack and I play was transformative and that we injected an energy into our sound full of constant improvisation taking the compass on a joyride. It is still our plan to continue in our original duo format. We are not retiring from touring, but the Electric lineup of this long-lived incarnation is going fishing for a while. The road may not go on forever, but the destination is still beyond the horizon. Friends, this is the year to catch us as 'Electric Tuna.' We will be inviting companions old and new to join us and we hope that you will too.
Our big tour is set for September 2023 with a special show at the end of July. Get your tickets for this historic run at selective venues in cities on the east coast.
Related Events