Small Biz Series – Business Launchpad
February 28 @ 5:30 pm

-

7:30 pm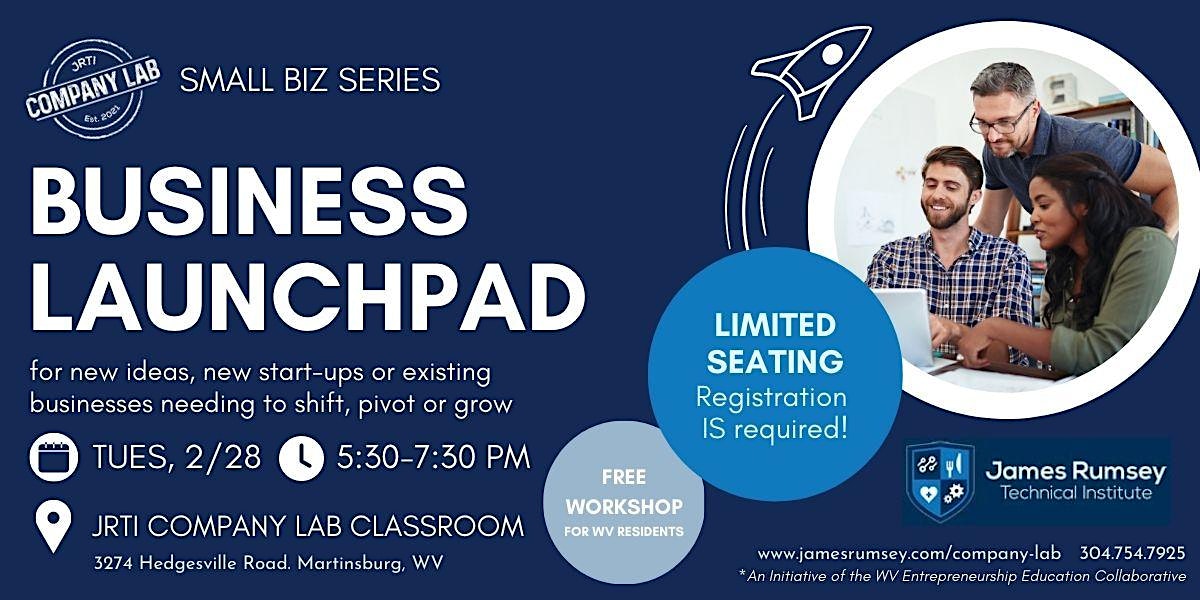 Do you need help with your business plan? We know you're busy! Join us for a two-hour, rapid-paced business plan work session.
Who should attend this event?
If you are thinking about starting a business and need a plan
If you are operating a side gig and want to go bigger
If your small business isn't as profitable as you'd hoped
If you are thinking of expanding your current business
The work session will cover 8 key start-up/small business topics and we will go step by step through the Business Model Canvas (or Lean Canvas). What is that exactly? This can be thought of as a "first draft" of the formal business plan.
If you need a Formal Business Plan (for an investor, for a bank, or an SBA guaranteed loan) this is an effective tool to map out your ideas or your vision and be well on your way to creating a complete business plan package.
If you do not need a Formal Business Plan, we promise, this is still a very important process to complete. Don't start a business without a plan and *hope* you'll be profitable.
Find out now (not later!) if your business is financially viable!!
This workshop is taught by someone who has actually been there and knows how exciting (and terrifying) it is to open a small business. Bring your questions, your vision and your ideas to the JRTI Company Lab-you'll create your own plan of action by the end of the two hours! #smallbusinesssupport #wventrepreneur