"The Dark Matter Mystery"
March 3 @ 8:00 pm

-

9:00 pm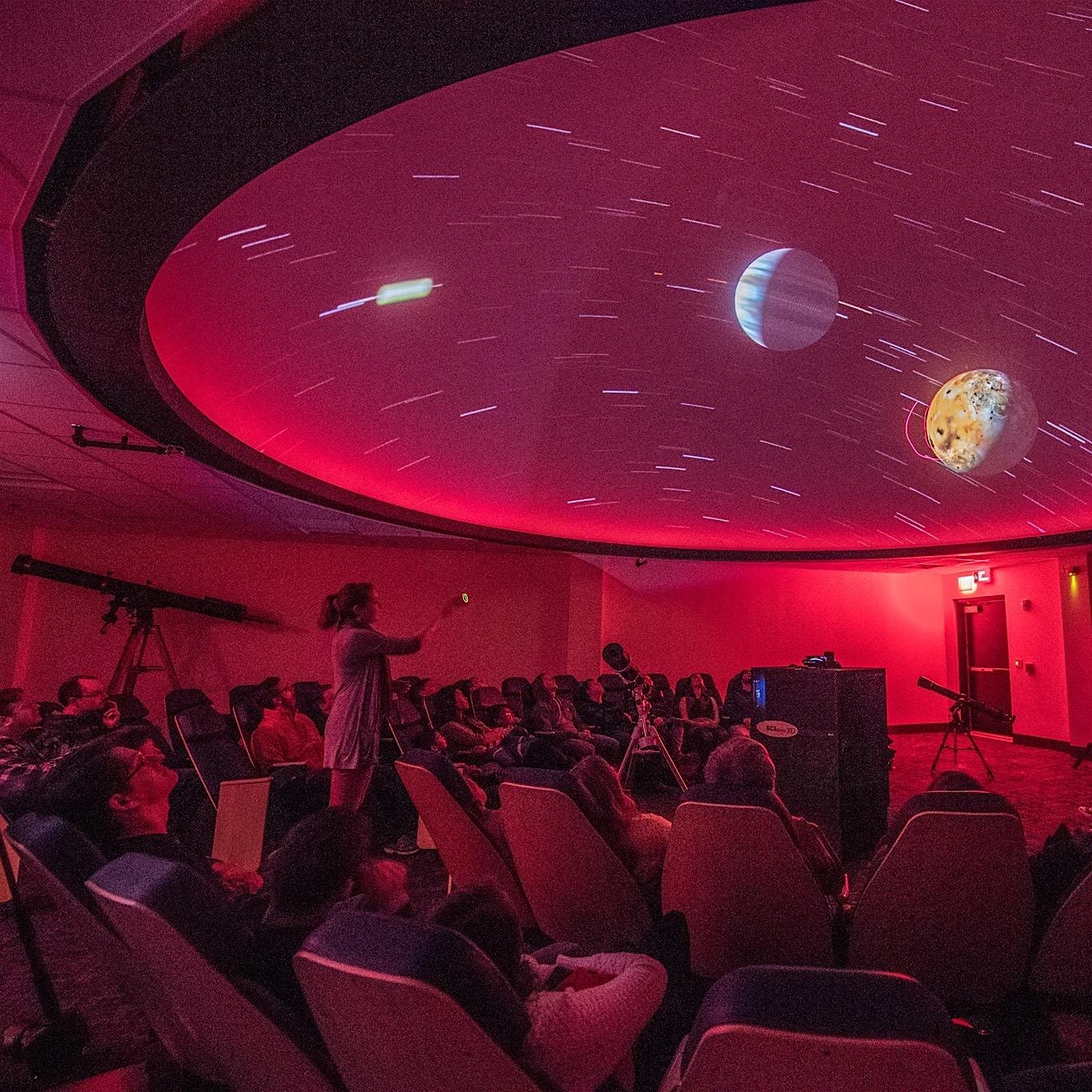 Learn about the Universe's mysterious glue, dark matter, with the WVU Planetarium & Observatory!
What keeps Galaxies together? What are the building blocks of the Universe? What makes the Universe look the way it looks today? Researchers all around the world try to answer these questions. We know today that approximately a quarter of the Universe is filled with a mysterious glue: Dark Matter. We know that it is out there. But we have no idea what it is made out of. This planetarium show takes you on the biggest quest of contemporary astrophysics. You will see why we know that Dark Matter exists, and how this search is one of the most challenging and exciting searches science has to offer. Join the scientists on their hunt for Dark Matter with experiments in space and deep underground. Will they be able to solve the Dark Matter Mystery?
Please arrive at the front basement door of White Hall nearest to the Book Exchange, i.e. do NOT go up the front stairs; the basement entrance is on the lower right of the front patio when facing the building. This entrance is handicapped accessible. A member of the planetarium staff will let you in approximately 10 minutes before the show. Please note that we aim to start each presentation promptly on time. Once the show starts and the doors are closed, we do not permit additional guests to enter for both safety concerns and to not interrupt the show in progress. Thank you for your understanding.
If you need to cancel your reservation, please do so through Eventbrite as soon as possible so we may open remaining seats to others.