The Generation West Virginia Fellowship program brings together young West Virginains interested in planting their roots and growing as leaders right here in our state. Through the program Fellows embark on a journey of personal and professional development, learning from changemakers across the state in virtual and in-person retreats.
This year, Cohort 5 attended four in-person and two virtual retreats. We'd like to give a special thanks to the individuals and organizations who helped contribute to these events through workshops, tours and professional development lessons: WV Community Development Hub, Thrasher Group, Jeff Pierson, Pocahontas County Family Resource Network, Tucker County CVB, The Art of Seth, Nellie Rose Textiles, WVU Career Services and the WV Botanic Gardens. 
We'd like to express our sincere congratulations to the Fellowship Cohort 5 members, listed below. May you continue to thrive in your communities, and do great things for the Mountain State.
Cohort 5: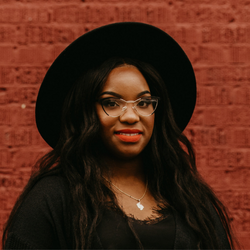 Born in Peoria, Illinois, Kaylyn Obiozor-Dorey moved to Charleston and spent her teenage years growing up a block away from the West Virginia State Capitol Building. Kalyn graduated from Marshall University with a Bachelor's in Business Entrepreneurship and Master's in Leadership with a focus on Nonprofit and Organizational Management. Kalyn is also a current Doctorate of Executive Leadership candidate with the University of Charleston.
Her current work as a Community Coach with the West Virginia Community Development Hub focuses on guiding residents as they create and carry out shared visions for positive changes in West Virginia. Throughout her Fellowship  year, Kalyn has helped several schools and churches raise funds and install raised garden beds in the Highlawn neighborhood. She also organized a meal train for Mission Serve, a mission group of 270 teenagers and adults who rehabbed houses in Huntington, WV. Kalyn raised $1,400 for food and gathered over 30 community members to help prepare and deliver 1,350 lunches in July 2022.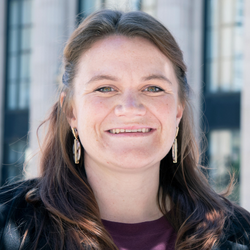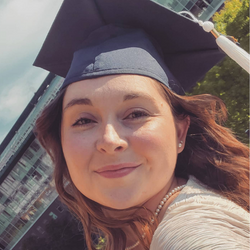 Amber McClure grew up in Marlinton, WV, and returned to the state  in 2021 after completing undergraduate school at West Virginia University, where she is now a current graduate student in the Educational Psychology program. Amber was recently promoted from Operations Manager to Program Manager for High Rocks Educational Corporation, a nonprofit organization focused on educating, empowering, and inspiring young people in West Virginia. There, Amber manages the High Rocks Academy program, working with youth to build leadership skills and inspire them to create change in their communities.
What brought Amber to the Fellowship was the opportunity to network with other young professionals throughout West Virginia and the professional development that occurs throughout the program. Through the program, Amber was able to continue expanding her opportunities and connections within West Virginia, which is extremely important to her as a West Virginia native.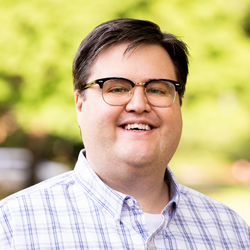 Barry Griffith is working as a Programmer/Developer with the West Virginia Higher Education Policy Commission where he designs, builds and tests full-stack applications. Barry graduated from Morehead State University with a Bachelor of Business Administration with a minor in Computer Information Systems. In 2020, Barry successfully completed Generation West Virginia's NewForce program, an intensive full-time 6-month software development immersive training bootcamp.
Originally from Grayson, Kentucky, and new to West Virginia, Barry was drawn to the Fellowship for an opportunity to expand his network and meet new friends. He has been grateful to discover new adventures in his new home.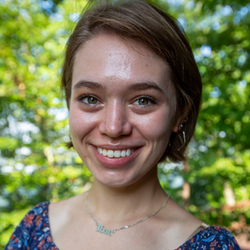 Born and raised in South Charleston, WV, Lou is grateful that Generation West Virginia provided her with the  courage to return to her home state after living in Pittsburgh, following graduation from WVU in 2019.  Lou now works as a baker at the Capon Springs and Farms Resort in Capon Springs, WV, and recently accepted an internship to work alongside the Arts Coordinator at the River House, a non-profit in Capon Bridge, WV.  She is excited to be applying her talents to her interest in nonprofit work.
Her current project with River House is a series called Folk Life, a host of events where she'll offer the community courses on canning, pickling, incorporating the famous West Virginia paw paws in everyday meals, seed saving, and brewing fire cider.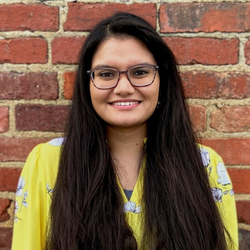 Swathi grew up in Vienna, WV, and graduated from the University of Virginia with a Bachelor of Arts in Anthropology and Cognitive Science with a concentration in Computer Science. After successfully completing Generation West Virginia's NewForce program in 2020, Swathi secured a job as a Programmer/Developer with the West Virginia Higher Education Policy Commission, where she designs, builds, and maintains full-stack applications. Swathi was drawn to the Fellowship because of the opportunity to join a network of like-minded individuals across the state who strive to actively engage in their communities – whether it's through volunteering, leadership,  participating in community events, or simply enjoying the adventures West Virginia has to offer.
During her year as a Fellow, Swathi volunteered for the American Red Cross in her local community where she was able to create meaningful connections, memories, and help lend a helping hand to an organization close to her heart.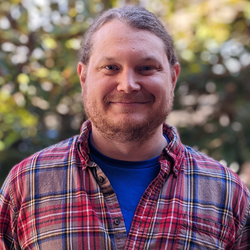 Casey Withers grew up in the mountains of Marlinton, WV, and graduated from West Virginia University where he studied Environmental and Energy Resource Management. He now works as a Farm Manager with High Rocks Educational Corporation, where he manages local food programs focused on youth development and community engagement. As a passionate West Virginia native, Casey was drawn to the Fellowship program because he was interested in continuing to live and work in the Mountain State and grow with other young professionals that felt the same.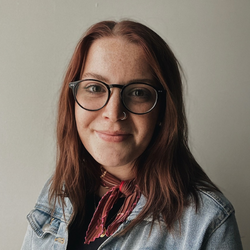 Lauren graduated from West Virginia Wesleyan College and studied English Literature, Social Justice, Gender Studies, and Religion. She grew up in Christiansburg, Va., but has considered West Virginia her home for a long time. Lauren was drawn to the Impact Fellowship because it provided her with the opportunity to stay in WV to work and volunteer routinely for an organization close to her heart. Lauren Trovato is working as an Account Coordinator with 84 Agency. Throughout the last year, Lauren has volunteered at the Women's Health Center of West Virginia. She has participated in several advocacy efforts surrounding reproductive rights and have been able to spend several days advocating at the West Virginia legislature.
Through the Fellowship, Lauren was able to make WV a long-term home and establish friendships and connections that will last her for life. In the future, Lauren plans to continue living in West Virginia and to encourage other friends to stick around and make West Virginia all that it is capable of being.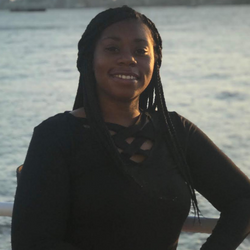 Sharell moved to WV in 2014 and obtained her Bachelor's Degree in Sociology and Political Science from West Virginia University, where she also studied Arabic language, and plans to attend WVU's graduate program in Public Administration and/or attend Law School. She saw the Fellowship program as a chance to get connected and involved with other passionate young professionals in West Virginia while sharing her leadership skills with young visionaries in the state. As a mother to three children, she wants to create positive change in West Virginia that will be felt by the generations to come.
Sharrell serves and resides in Elkins, WV, where she is in the process of opening her own soul food restaurant. She has also held a position on the Young Leaders Council for Youth Build USA, the Starbucks Opportunity Youth Leadership Council, and is currently a member of the National Society of Leadership and Success.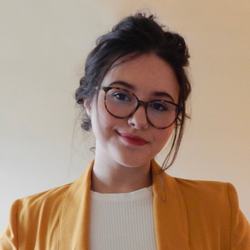 Originally from Cumberland, MD, Skylar graduated West Virginia University with BFA in Graphic Design. During her time at WVU, Skylar grew to love West Virginia and knew it was a place she could see herself living permanently. She secured a position working as a Junior Graphic Designer with 84 Agency, where she creates designs for a variety of diverse nonprofit organizations throughout the state. The Fellowship gave Skylar the chance to be surrounded by young folks in West Virginia, take its country roads  to new places, and learn from seasoned leaders throughout the state. She used her time as a Fellow to get involved in her local community, build a network of like-minded peers,  and develop as a young professional in the Mountain State.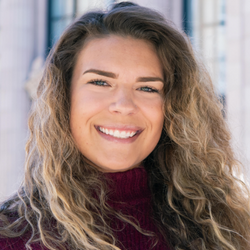 An Elkview, WV native, Hannah Schoolcraft graduated from West Virginia Wesleyan College with a BFA in Graphic Design and is working as a Graphic Designer with Balance. She likes to think she's beautifying West Virginia "one sign at a time." Hannah was drawn to the Fellowship because she decided that remaining, and thriving, in West Virginia was a top priority. Through the Fellowship, Hannah was able to connect with leaders across the state while meeting lots of driven young West Virginians in the process.