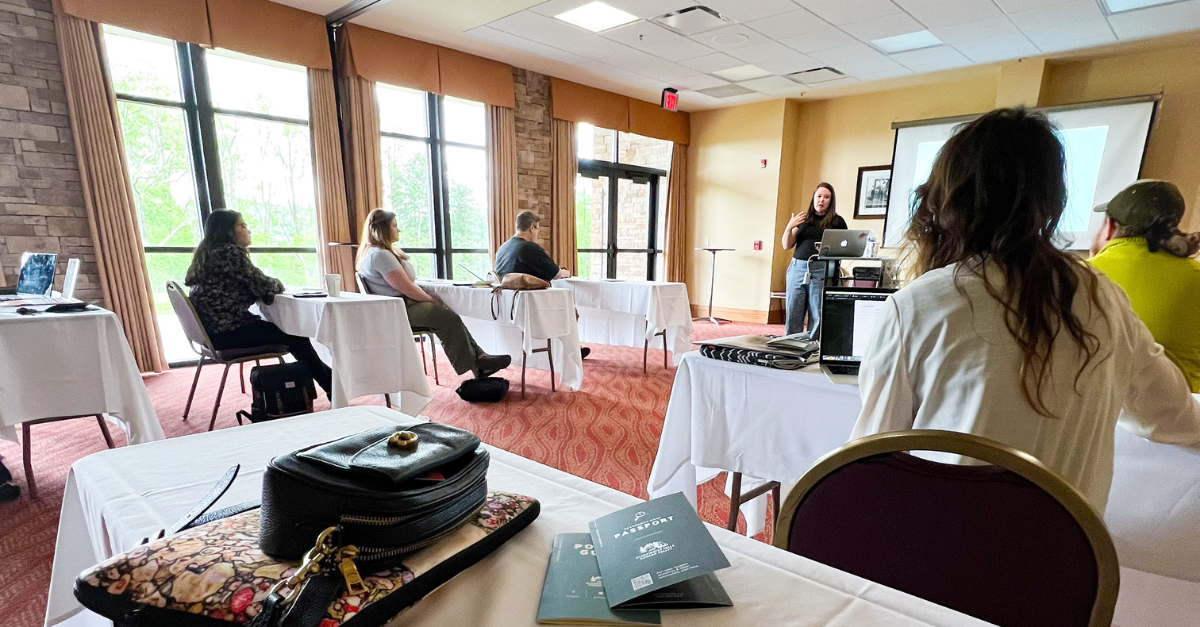 Fellows during a professional development session at Canaan Valley Resort, 2022. 
CHARLESTON, W.Va. – Generation West Virginia (GWV) has opened applications for its fellowship program designed to help emerging and mid-career professionals forge their paths in the Mountain State. The GWV Fellowship focuses on bringing young West Virginians together to learn from leaders throughout the state and develop the skills needed to become effective communicators, collaborators, and leaders in their own right.
Over the course of nine months, Fellows will participate in five in-person and four virtual sessions. In-person sessions are held at a variety of locations in the Mountain State. Throughout the program, Fellows have the opportunity to hone professional development skills, learn from industry leaders, form lasting bonds with other Fellows, and learn more about the history and beauty of West Virginia.
"Every year West Virginia loses more of its young talent to out-of-state companies," said Alex Weld, executive director of Generation West Virginia. "We know that West Virginia, and its employers, need to find a better way to keep young talent here. Providing quality opportunities for professional development and growth is a critical part of solving workforce challenges here in the Mountain State." 
Ultimately, both the individual Fellows and their employers benefit. According to research conducted by LinkedIn, the world's largest professional network, 94% of respondents reported that they'd be more likely to stay at a company that invests in employees' careers.
"We know that today's young workforce is hungry for growth," said Melanie McIntire, director of the GWV Fellowship. "We have created a space in West Virginia for young professionals to form connections and build skills that will set them up for long-term success, right here in our state." 
GWV welcomes applications from prospective Fellows, along with inquiries from employers interested in sponsoring an employee for the fellowship. Applications close on Feb. 20. To learn more, visit generationwv.org/programs/fellowship/.