Team Irish Road Bowling
March 5 @ 2:00 pm

-

5:00 pm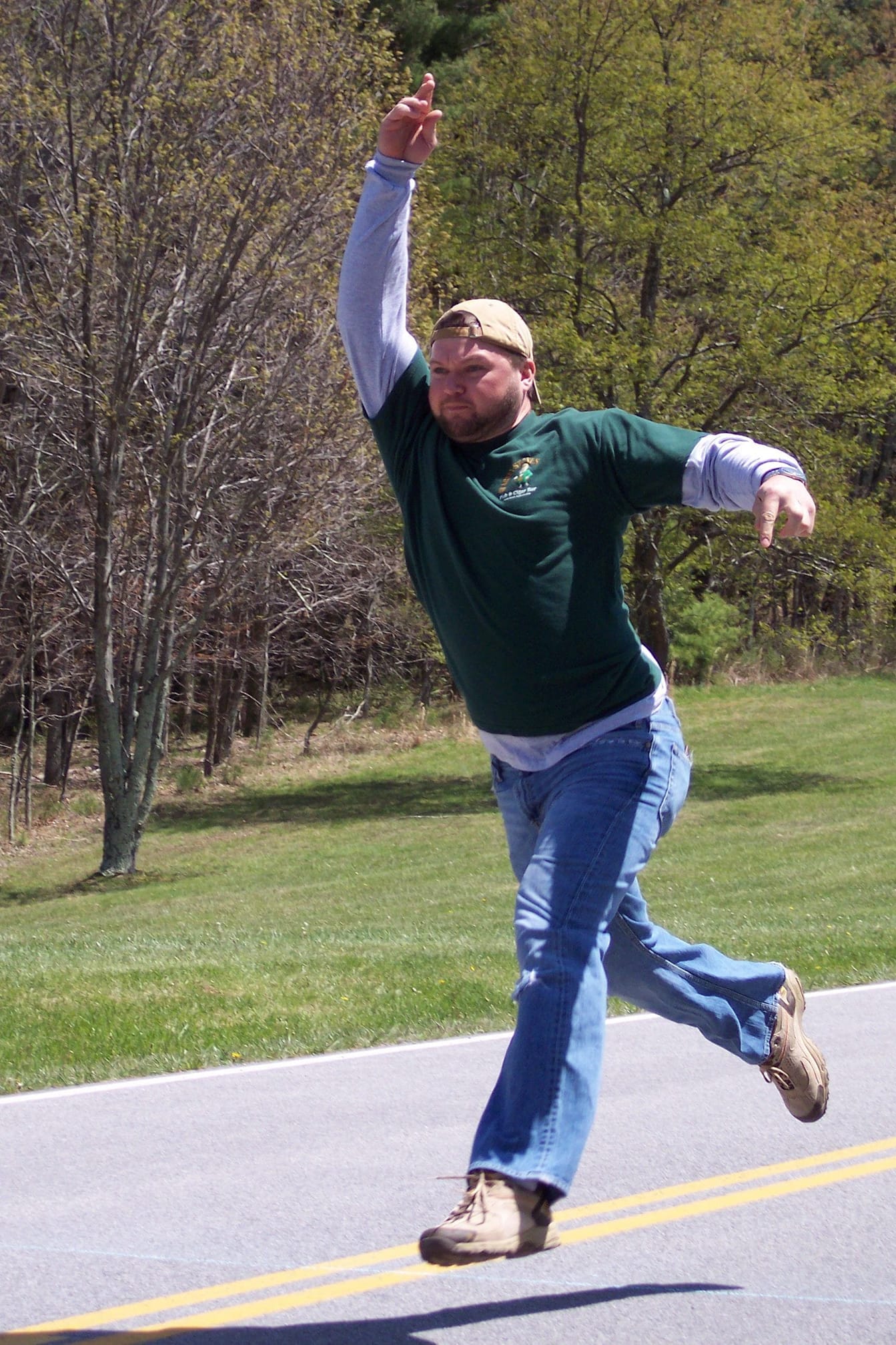 This years Team Irish Road Bowling event will take place in Kanawha State Forest.
The course starts at the Picnic Area located on left just after Rattle Snake Run. From there you bowl toward the Nature Center Parking Area. The course finishes at the giant boulder on the left of the road by The Salamander Trail.
Teams will consist of a minimum of 3 bowlers per team. If you haven't got a team, come anyway and we'll find you a team the day of the event. Team members will take turns to 'hurl' a 28 oz steel ball along the course. The team taking the least number of shots is the winner.
Team Registration starts at 1 30pm, event starts at 2pm. Entry is free, but a refundable deposit of $5 for your road bowl is payable.
Donations or memberships to/for the Kanawha State Forest Foundation which makes enhancements to the park can be made at the start line.
Prizes – one for each in the following sections. TO BE DETERMINED
Family Team, has to have one member under 14 –
1st Mens Team –
1st Women Team –
1st Co-ed Team –
Road Bowling in West Virginia
Since its start in the village of Ireland, as part of the 'Irish Spring Festival', in the 90's, Irish Road Bowling in West Virginia has grown to over 20 Events organized around the State. The West Virginia Irish Road Bowling Association, has hosted USA national championships in 2006, 2009, 2012, 2015 and 2018 to qualify for the All Ireland Finals. West Virginian Bowlers have represented the US in Ireland at these events. Come and celebrate over 25 years of WVIRBA.
www.wvirba.org
The Kanawha State Forest Foundation is a volunteer non-profit organization created over 30 years ago with a mission to protect, promote, and preserve Kanawha State Forest. The KSFF currently has about 150 members of diverse interests and backgrounds committed to this common cause. The Foundation strives to advance the goals of its constituents as well as the Forest administration and Department of Natural Resources. This effort is always in the context of remaining true to the vision of the Civilian Conservation Corps (CCC) which originally built the historic structures of Kanawha State Forest. The Foundation also serves as a conduit for public donations or funds directed toward further enhancing or developing the Forest. Thank you for your interest in the KSFF and we invite you to join us today.
Team Irish Road Bowling is part of the 7th Celtic Calling Gathering. 5 days of events around downtown Charleston that raise up Celtic heritage, arts and culture: 
www.celticcalling.org
For more information, click here.
Related Events