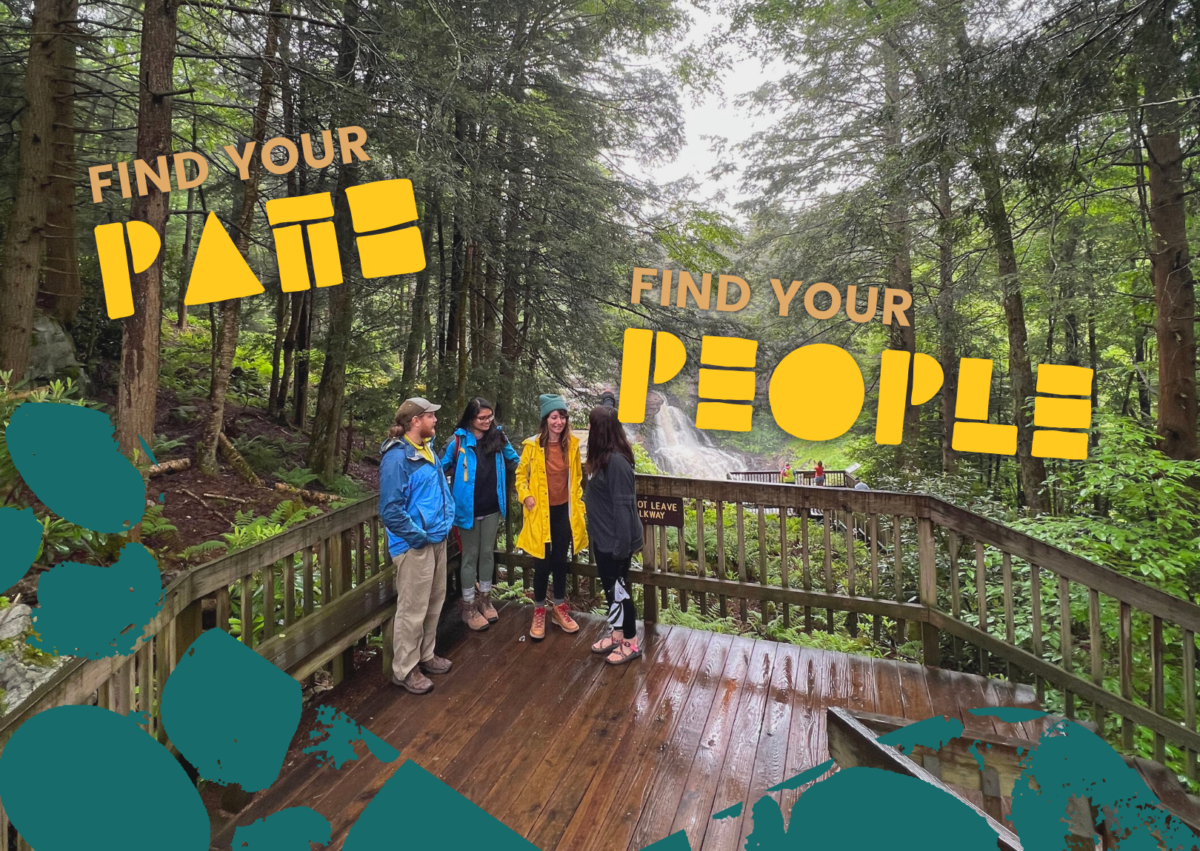 Members of the GWV Fellowship Class of 2022 explore Blackwater Falls.
CHARLESTON, W.Va. – Generation West Virginia (GWV), the statewide organization dedicated to attracting, retaining, and advancing young people in the Mountain State, is currently accepting applications for its nine-month fellowship program focused on equipping early-career professionals with the skills needed to advance their careers and grow as leaders in West Virginia.  
The program was designed in response to the ongoing loss of young talent from West Virginia to out-of-state companies, as research shows that providing quality opportunities for professional development is a critical strategy for retention and solving many workforce challenges. For instance, according to a study conducted by LinkedIn, the world's largest professional network, 94% of respondents reported that they'd be more likely to stay at a company that invests in employees' careers. 
"We know that today's young workforce is hungry for growth," said Melanie McIntire, director of the GWV Fellowship. "We have created a space in West Virginia for young professionals to form connections and build skills that will set them up for long-term success, right here in our state." 
Over the course of the program, Fellows will participate in five in-person and four virtual sessions. In-person sessions are held at a variety of locations in the Mountain State. Fellows have the opportunity to hone professional development skills, learn from industry leaders, form lasting bonds with other Fellows, and learn more about the history and beauty of West Virginia. 
Applications for the upcoming class of GWV Fellows close on Feb. 28. GWV welcomes applications from prospective Fellows, along with inquiries from employers interested in sponsoring an employee for the Fellowship. To learn more, visit generationwv.org/fellowship.
About Generation West Virginia
Generation West Virginia is a statewide organization dedicated to attracting, retaining, and advancing young people in the Mountain State. The organization accomplishes this by connecting young people to jobs and opportunities in the Mountain State; providing accessible programs and educational tools that empower and inspire young leaders; developing and sustaining an activated, diverse network of young people; and identifying and communicating the priorities, motivations, and needs of the next generation of West Virginians. For more information, visit generationwv.org.