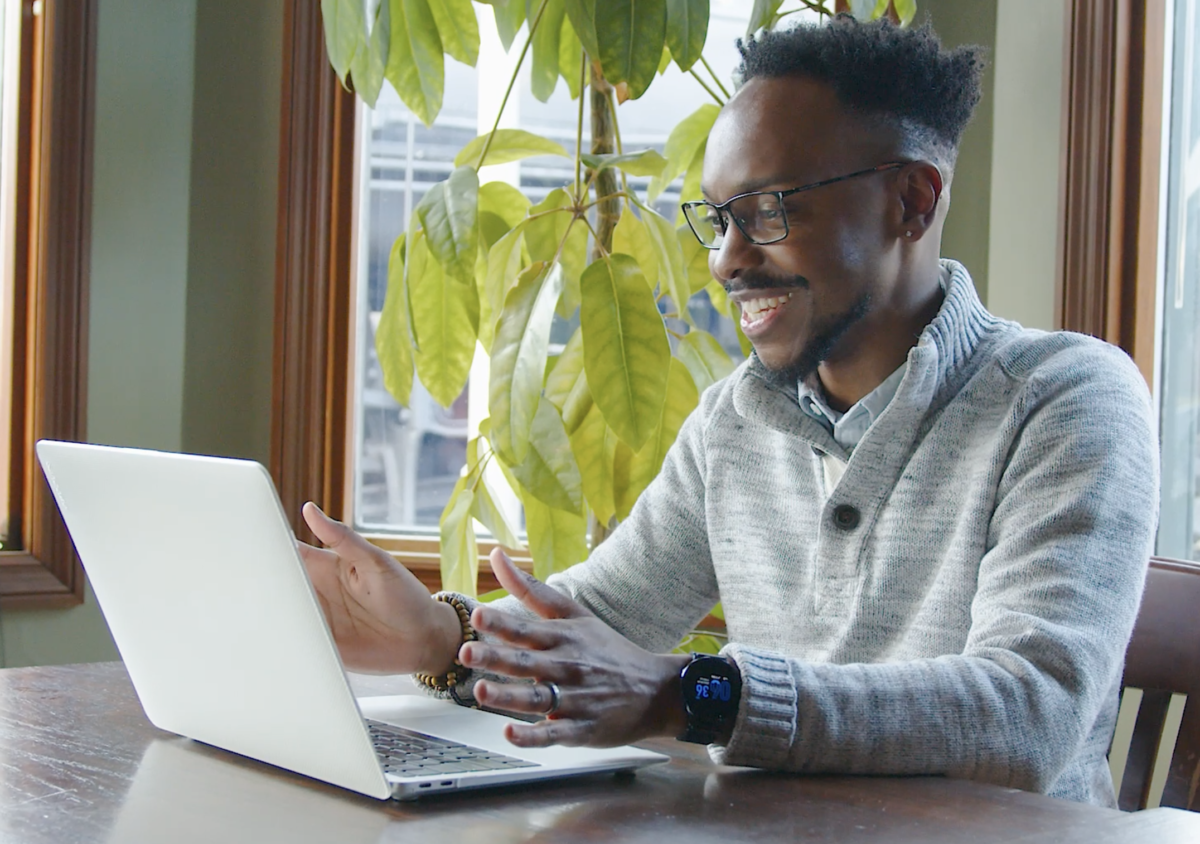 Generation West Virginia is accepting applications for its eighth cohort of NewForce, a six-month, fully-remote, tuition-free coding school run in partnership with Mountwest Community & Technical College. Generation West Virginia will continue to offer a need-based living stipend of $11/hour for eligible students during the duration of the program.
NewForce trains West Virginians with no prior coding experience, prepares them for their first tech job, and connects them with open, entry-level software development positions. The program draws applicants from a variety of backgrounds.
"Before NewForce I worked in hospital laboratories, and while it was fulfilling work, the unpredictable work hours eventually prompted me to seek a new career path," shared Dylan Bishop, a 2020 NewForce graduate. "Thanks to this program I am now a software engineer at InspectionGo, where I am able to utilize my innate curiosity and creativity, while also enjoying a flexible schedule that fits my lifestyle."
The technology industry in West Virginia has continued to grow in recent years – according to a report by Bridge to Innovation, a project by the Information Technology Industry Council, roughly 8% of the Mountain State's workforce is employed in the tech sector. NewForce addresses the growing need for a trained workforce by applying a hands-on approach where students build applications for a mock company, collaborate on teams, and graduate with in-demand software development skills and direct connections to open jobs.
The program, founded in 2019, has trained and placed over a hundred West Virginians, with an impressive 86% of job-seeking graduates working in software development within 6 months of graduating.
"Our graduates' success is a testament to NewForce, and we're eager to support more students in launching their software development careers while contributing to the state's tech ecosystem," said Jordan Castelloe, NewForce Director. "Our goal is to build a tech economy in West Virginia that works for everyone, and we are fulfilling that vision with each cohort." 
A live information session will be held via Zoom on April 27 at 7 p.m. Prospective applicants can learn more and register for the information session at generationwv.org/newforce. NewForce applications close on May 12. 
About Generation West Virginia
Generation West Virginia is the statewide organization dedicated to attracting, retaining, and advancing young people in the Mountain State. The organization accomplishes this by connecting young people to jobs and opportunities in the Mountain State; providing accessible programs and educational tools that empower and inspire young leaders; developing and sustaining an activated, diverse network of young people; and identifying and communicating the priorities, motivations, and needs of the next generation of West Virginians. For more information, visit generationwv.org.
The total cost of the NewForce program is $840,863 annually. $488,734 (58%) is funded through a U.S. Department of Labor Employment & Training Administration grant. $296,444 (35%) is funded by the Economic Development Administration. $58,685 (7%) is funded through non-federal resources.